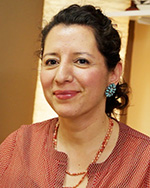 Carmen Lopez, Ed.M., Executive Director
carmen.lopez@collegehorizons.org
Carmen Lopez is a citizen of the Navajo Nation and is from the Forest Lake area of Black Mesa, Arizona and she also grew up in Farmington, New Mexico. Carmen is of the Bitter Water Clan born for the Anglo clan; her maternal grandfather's clan is Many Goats and her paternal grandfather's clan is Anglo. Carmen assumed the directorship of College Horizons in 2009 after having served for five years as the Executive Director of the Harvard University Native American Program (HUNAP) located in Cambridge, Massachusetts. At HUNAP she oversaw the operation of the university-wide Interfaculty Initiative which focused on American Indian, Alaska Native, and Native Hawaiian recruitment and student support; interdisciplinary teaching and research projects on Native issues; and community outreach. Carmen also served as a member of the Faculty of Arts and Sciences Committee on Ethnic Studies, The Harvard Foundation for Intercultural and Race Relations, Admissions Reader for the Harvard Kennedy School's Master in Public Policy program, and a Reader and Site Visitor for the Harvard Project on American Indian Economic Development's Honoring Nations Program. She also has teaching experience at the secondary school level having taught Cushing Academy located in Ashburnham, MA and the Native American Preparatory School located in Rowe, NM.
Carmen volunteers her time on the Advisory Council of the Gates Millennium Scholars Program, Indian Dispute and Resolution Services, Inc., and on the Dartmouth Native American Alumni Association. She received her B.A. in History modified with Native American Studies from Dartmouth College and her Ed.M. from the Harvard Graduate School of Education. Carmen enjoys running and being outdoors, she is an avid Formula One racing fan, reading science-fiction and Native literature, and collecting Navajo folk art. She enjoys rediscovering the world with her daughter and two sons.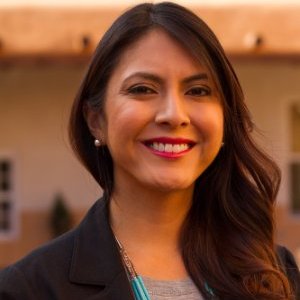 Mikaela Crank, Ed.M., Director of Scholars Program
mikaela@collegehorizons.org
Mikaela is a citizen of the Navajo Nation and is from Dennehotso, Arizona. She is of the Towering House and Folded Arms clans. Her grandfather's clans are Salt and Red House. Mikaela is a 2002 College Horizons and 2007 Graduate Horizons alumna. She received her B.A in Communication with a minor in American Indian Studies from Arizona State University and her Ed.M. from the Harvard Graduate School of Education. Mikaela started her career in secondary education as a Title VII liaison for Mesa Public School's Native American Education Program and as a faculty member with Phillips Exeter Academy Summer School. She also has served as a student advisor for the Gila River Indian Community Tribal Education Department. In Mikaela's more recent work with higher education, she was a program specialist and lecturer II at the University of New Mexico's Health Sciences Center with the Center for Native American Health. She is now coming from Stanford University Office of Undergraduate Admission. Her area of specialization is college access, Native outreach, advocacy and student support.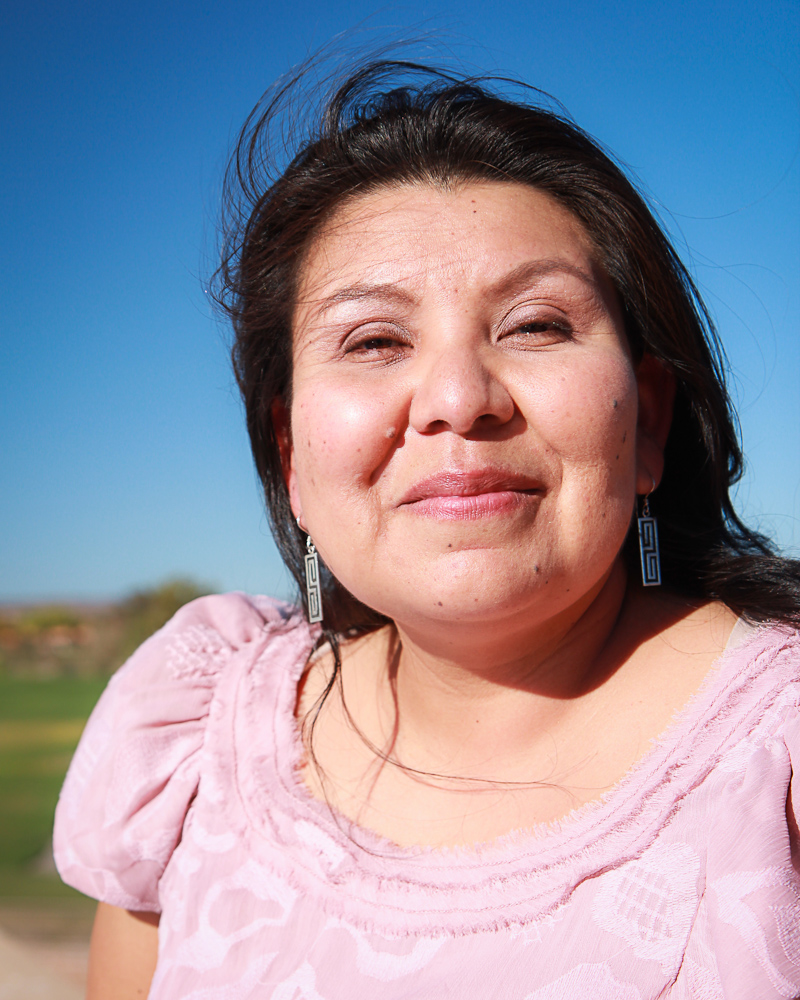 Christine Suina, Program Coordinator
info@collegehorizons.org
Christine M. Suina is from Cochiti Pueblo, New Mexico. She is an alumna of Colorado College and received a B.A. in Anthropology and a minor in Southwest Studies. Christine's involvement in College Horizons dates back to 1998 as a counselor and in 2004-2005 she became the program assistant and office manager. She is currently attending workshops on fundraising and receiving on the job training in non-profit management. Prior to College Horizons, Christine has also worked with a number of organizations including, The Los Alamos National Laboratories, The Pueblo of Cochiti, Eight Northern Indian Pueblos' Talent Search Program, the American Indian Science and Engineering Society (AISES), and the Daniels Fund.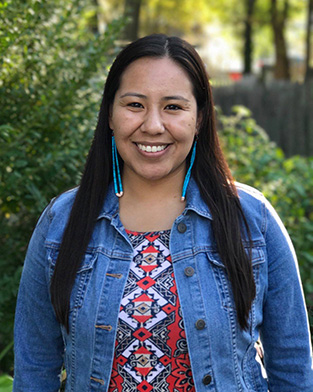 Dinée Dorame, Associate Director of College Horizons
dinee@collegehorizons.org
Dinée is a citizen of the Navajo Nation, her family is from Ft. Defiance, AZ, and she grew up in Albuquerque, NM. She is Tábąąhá born for Naakai Dine'é. Her maternal grandfather's clan is Tótsohníí and her paternal grandfather's clan is Naakai Dine'é. Dinée is a 2009 College Horizons alumna and received her B.A. in Women's, Gender, and Sexuality Studies from Yale University in 2015. In her previous position, she served as an Assistant Director of Undergraduate Admissions and the Native American Outreach and Recruitment Coordinator in the Yale Office of Undergraduate Admissions. At Yale, she dedicated her time to supporting Native students as a first-year academic adviser and fellow for Ezra Stiles Residential College. Dinée is excited to return to her hometown to continue her work in college access and Native student support. In her free time, she loves spending time with family and her dogs, as well as running on New Mexico's many trails!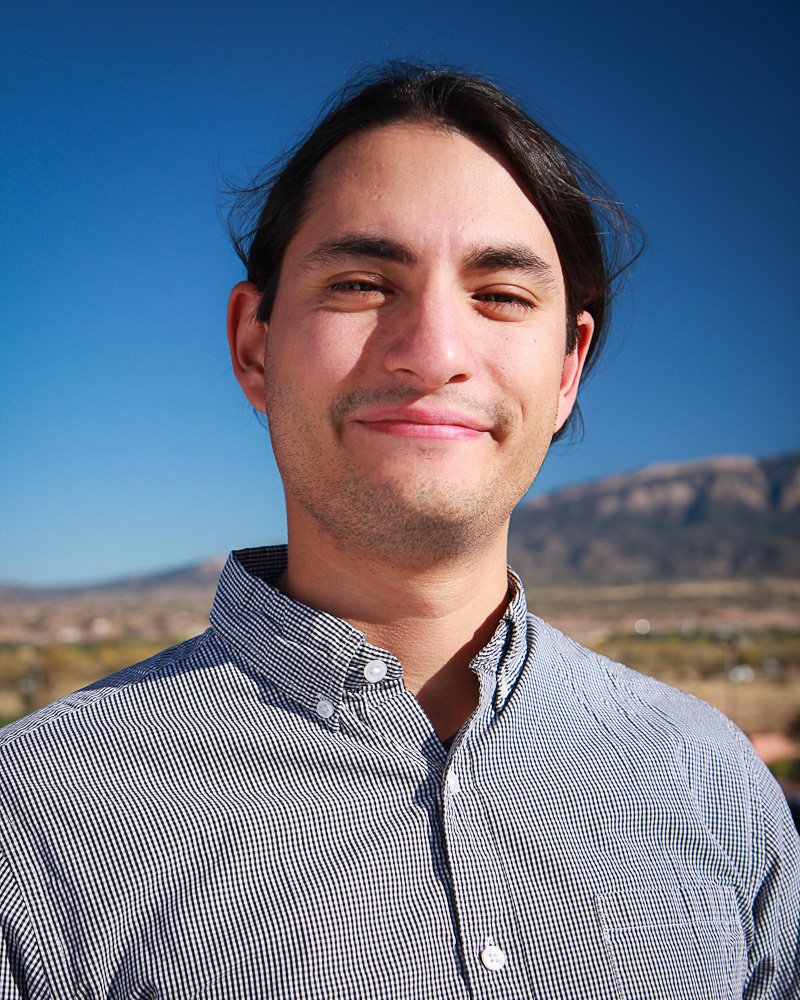 Hilary Abe, Coordinator of Recruitment & Alumni Affairs
hilary@collegehorizons.org
Hilary is a citizen of the Mandan, Hidatsa, and Arikara Nation of Fort Berthold, North Dakota, and a 2003 College Horizons and 2007 Graduate Horizons alumnus. As a 2008 graduate of Dartmouth College, he majored in Native American Studies with a concentration in Film Studies and was an active member of the Native Americans at Dartmouth (NAD) organization. Hilary started working for College Horizons in 2010 and is helping to develop new outreach strategies and alumni programming. In his work prior to joining College Horizons, Hilary served as an admission counselor and Teaching Fellow in English at Phillips Academy, an independent boarding school located in Andover, Massachusetts where he specialized in Native recruitment and student support.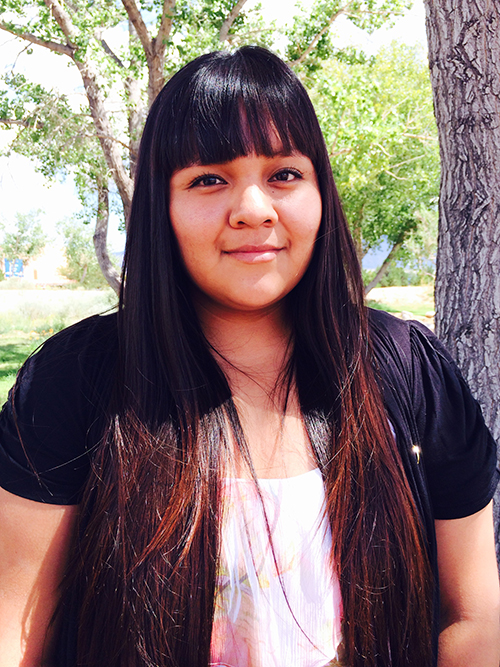 Amelia Caté, Program Associate
amelia@collegehorizons.org
Amelia Caté is from the Pueblos of Santo Domingo and Acoma, New Mexico and a 2008 and 2009 College Horizons alumna. Amelia received her B.A in Sociology at Colorado College in May 2014. Her senior thesis examined the racial differences in attitudes toward Native American mascots. For two years, Amelia supported the work of College Horizons in various capacities as an AmeriCorps VISTA volunteer. Amelia has joined the full-time staff of College Horizons in 2016 as Program Associate. She enjoys spending time with her family and friends, dancing, watching movies, and is an avid fan of Korean pop music and TV dramas.