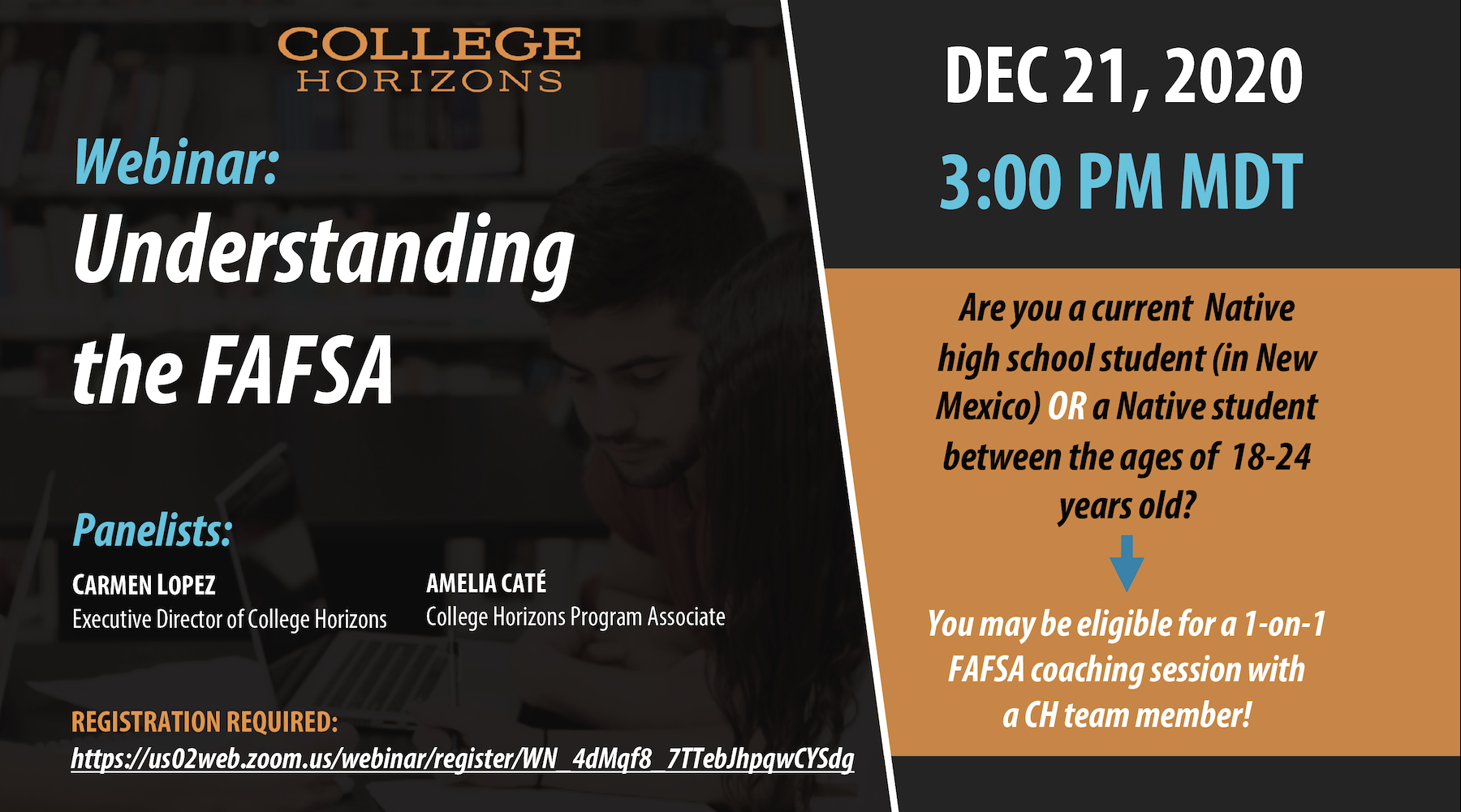 UPCOMING WEBINAR – DEC 21, 2020
If you plan to apply for financial aid in the upcoming 2021-22 school year, College Horizons invites you to join us for our upcoming webinar on Monday, December 21, 2020 at 3:00pm MT.
We will cover everything you need to know about FAFSA completion. All are welcome, registration required. Event will be capped at 500 participants.
1-on-1 Financial Aid/FAFSA Counseling Opportunity
College Horizons will soon be offering 1-on-1 financial aid/FAFSA counseling to students who are applying to financial aid in the coming 2021-22 school year and are:
– A current Native American High School Student in New Mexico
OR
– A student between the ages of 18-24 years old in New Mexico
SIGN-UP COMING SOON!